Reach out to Ved Motors for assistance
Car Periodic Services
Check & Replace
Oil - Engine/Transmission

Filter - Cabin Air/Engine Air/Oil/Fuel

Coolant

Spark Plug

Ball Joints

Brake Pad

Brake Disc

Tire Rotation

Wheel Alignment & Balancing
Car Body Shop – Tinkering & Painting
Exclusive booth for body shop services done by experts
OEM paints used and an absolute original finish look is assured.
Tinkering specialist restore your car to its original factory conditions both structurally and cosmetically
Car Spa and Cleaning Services
Detailed vacuum
Cleaning of all plastic
Shampoo Carpet/Upholstery
Gunk and Grime Removal
Leather Clean & Condition
Interior Dressing
Buff Polish & much more…
Car AC Service & Repairs
Regular AC Service
Cooling Coil replacement/service
Condenser replacement/service
Compressor repair/replacement
Other specific AC repairs & lots more..
Car Accessories
We fit car interiors accessories that will boost the appearance of your car's interior tenfold. Car interior accessories adds a lot of luxury, elegance and a different vibe. We fit
Seat covers
Leather steering wheel cover
Seat Organizer & whatever more is required
Car Detailing Services
3M ceramic coating
3M car rubbing & polishing
3M Teflon coating Paint protection film (PPF)
Silencer coating
Under chassis painting
Car Windshields and Lights Services
Windshield replacement
Glass replacement
Check Engine Light Diagnostics & Repair
Headlight restoration
Light Repair
Bulb Replacements
Car Engine Services
Engine repair/replacement
Engine Performance Check
Belt replacement
Hose replacement
Radiator repair/replacement
Water Pump repair/replacement
Drivability diagnostics/repair
Fuel Injection repair/service
Fuel System repair/maintenance
Ignition System repair/maintenance
Car Clutch, Brake & Suspension
Clutch overhaul
Brake overhaul
Suspension overhaul.
* Parts will be changed based on evaluation of the car
Car Tire & Wheel Services
Tire Installations
Tire Rotation
Tire Balancing
Tire Replacement
Wheel Alignment
Tire Air Pressure Checks
Tire Pressure Monitoring System (TPMS)
Car Inspection Services
If you are planning to buy a pre-owned car that requires to be diagnosed, we have the experience and know-how to diagnose and accurately give you the report. Inspections are designed to identify potential problems; whether it's with your current vehicle or one that you are considering purchasing
Car Auto Electrical Services
Electrical System diagnostics/repair
Alternator repair/replacement
Starter repair/replacement
Windshield Wiper repair
Power Lock repair
Power Antenna repair
Power Steering repair
Power Window repair
Power Accessory repair
Ved Motors Service Warranty
AC Check
When higher temperatures hit, you'll want a working AC system in your car. Make sure you test it ahead of the summer season.
If you're getting hot air when you turn your air conditioning on, a simple fix may be a refrigerant charge. Adding refrigerant to your car can give your AC system a boost. If that doesn't do the trick, a car mechanic should be able to diagnose and treat the problem.
Air pressure check
Before going on long road trips this summer, make sure you inspect your tire pressure. When checking your tire pressure, you'll want to look for signs that your tires are under- or overinflated. Most passenger cars have a recommended tire pressure between 30 and 35 PSI (pounds per square inch). When in doubt reference your car owner's manual to learn the specifics on what your tire pressure range should be.
Optimal tire pressure can prevent a flat tire or tire blowout. Ensuring tires are properly inflated can also help maximize mileage on those long car rides. It is a good idea to check the air pressure of your spare tire to make sure it will serve as a reliable alternative in case of an emergency.
Top Up Engine Fluids
Seasonal weather shifts can often lead to low engine fluids as they tend to thin or even evaporate in warm temperatures. When summer comes around, top up transmission fluid, power steering fluid, coolant and windshield wiper fluid.
Coolant fluid is particularly important to check during the summer months, as its job is to keep your car's engine from overheating. Follow these steps to check your car's coolant level:
• Open the hood
• Locate the coolant reservoir and undo the cap
• Check the coolant level shown by indicator lines on the reservoir
• If the indicator lines reveal that the coolant is too low, add the appropriate amount of coolant to the reservoir
• Reattach the cap
If you're not comfortable checking the coolant levels, or any other engine fluids, we can help you top everything.
Get your oil & filter changed
Getting your oil and filter changed is one of the simplest ways to increase the longevity of your vehicle. Oil lubricants keep your engine safe from wear and tear, and the oil filter helps remove contaminants from your car's engine oil. Changing your oil is simple. However, if this service is not done routinely, your car can develop costly oil problems, like particle buildup that could wear down vital parts of your engine. A good rule of thumb is to change your oil every 5,000 miles or follow your car manufacturer's oil maintenance guidelines.
Clean your car
Keeping both the exterior and interior of your car clean doesn't just make you feel good; it makes financial sense long-term. Hot temperatures can melt plastics, food or other rubbish left inside your car and could damage your car's interior — which could require a costly repair.
Additionally, keeping your exterior clean can protect the paintwork from the sun's rays, as well as damage caused by any birds or insects.
Looking for a specific service for your car ?
Let us know what you are looking for. We will call you back with the
cost-effective quotation for your car at Ved Motors.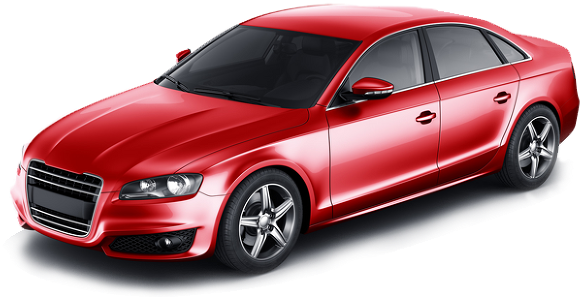 Ved Motors offers multiple payment options at our workshop in Chennai